Experienced Executive Chef
Showcasing Culinary skills Throughout Central New York and the Finger Lakes Wine Region 
An American Chef's Take on the World's Cuisine
Chef Wayne M. Allen, a graduate of the Culinary Institute of America, arrives at your house several hours before your dinner event begins. He is dressed in full chef attire and brings all of his specialty cooking equipment used to prepare the gourmet dinner. Everything is made fresh, from raw scratch ingredients.
Chef Wayne brings the imported Italian stoneware, crystal wine glasses, olive oil dishes, wicker bread baskets, tablecloths, matching napkins, silver napkin rings, and matching silverware, and he sets the table before the dinner begins. Chef Wayne fabricates the meats and seafood and washes and cuts all of the fresh vegetables and herbs.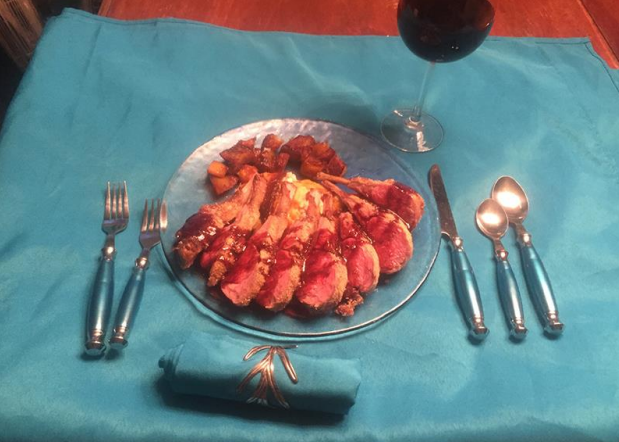 Each course is fired minutes before the course is served, while giving a description of the cooking techniques used in the creation of each dish and pouring each wine, he is talking about the background of each dish and clearing each course. Ingredients are discussed and the wine pairings are explained in detail. At the end of the dinner, the kitchen is cleaned and the dishes are washed, and this is all included in the package deals listed in the menu section on the website.
Gourmet Dinners and Holiday Meals To Fit Almost Any Budget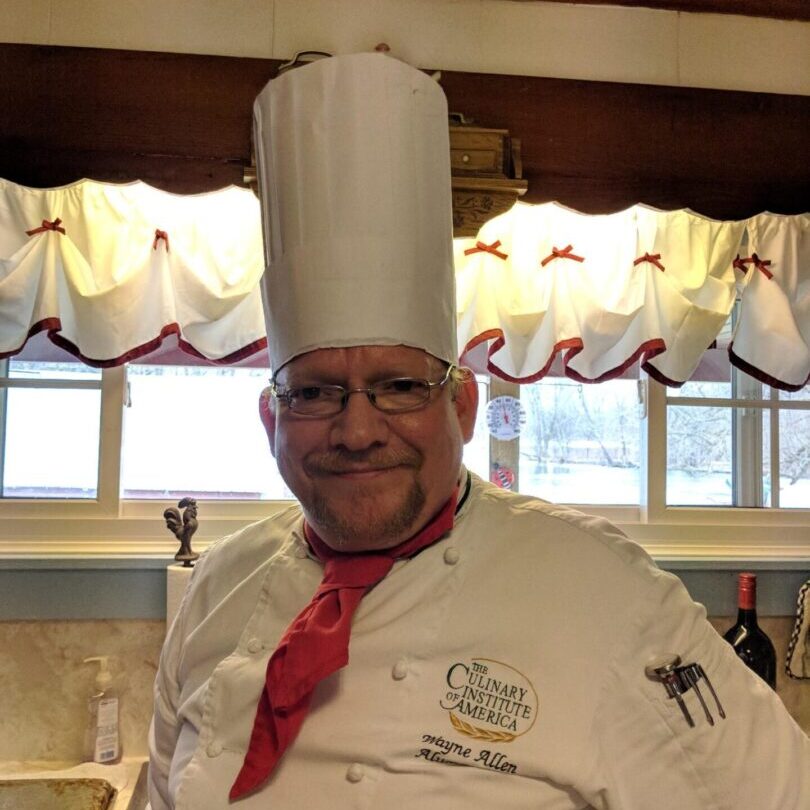 Chef Wayne Grew up in the Finger Lakes Region and has been an Executive Chef at some of the Best Restaurants in Central New York for over 20 Years. Chef Wayne Graduated from the Culinary Institute of America in 1994. He Graduated at the top of his Class and He brings a Passion for Fine Food, and Finger Lakes Wine, and it shows in every Dish He Creates. Chef Wayne Brings a 5 Star Multiple Course Gourmet Wine Pairing Experience right to your Residence. Every Dish is made from scratch, and a recipe is never used. Everything is made According to Taste - Look and Feel. Each Dish is Fired Moments before Plating. As Chef Wayne serves each Dish and Pours each Wine, he tells a little History and Methods of Preparation that go into each Dish. This is Truly a Culinary Experience you will remember for Many Years to come. * Chef Wayne Would Love to Bring a 5 Star Gourmet - Finger Lakes Wine Pairing Experience right to your Residence.*